La Nueva version de Bambi
…Disney deberia tomar ejemplo de como mejorar la historia:
Etiquetas: bambi, frikada, friki, sangre, tonteria
About cristomc
Pues soy un chico un poco aburrido de la rutina y lo tipico, y claro ya que esta tan de moda metroflogs y demás tonterias que aportan poco, decidí hacer un blog donde poner todo lo que me interese que mas personas vean. Sobre mí decir que soy un universitario de ingenieria tecnica en informatica de gestion en la ULL, me gusta el rap en español (y tambien algunos grupos de heavy o rock), los rollitos japoneses (y las japonesas), la informática y los deportes urbanos o de riesgo.
Estadisticas!
101,158 Lectores (Muy callados, por cierto)
Secciones
Blogs que sigo…
La madre que parió al guionista de the walking dead y el creador del cómic, a cuadros.... Sólo diré eso para no spoilear sobre la muerte de 1 day ago
Interesante artículo (dicho sea de paso, conozco a alguien que trabaja en una empresa donde aplican estas cosas) psicomemorias.com/sectas-esconde… 2 days ago
RQ-code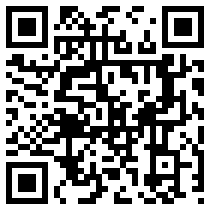 Licencia:
A donde van? blog
by
A donde van?
is licensed under a
Creative Commons Reconocimiento-No comercial-Sin obras derivadas 3.0 Unported License
.
Permissions beyond the scope of this license may be available at
https://cristomc.wordpress.com
.